Features
Engine Bay Kit includes 34 Titanium Fasteners
Available in anodized finishes of Black, Red, Blue, Polished, Purple, Gold and True Burned
Constructed from 6AL-4V Grade 5 Titanium
Extremely lightweight
Corrosion-resistant
Easy to follow installation instructions
Dress Up Bolts Lifetime Warranty
Description
Transform your Ford Focus ST engine bay by replacing those boring OEM fasteners with anodized race-grade TITANIUM hardware! Choose between 7 different color options that will complement the style of your car. We have developed detailed instructions for your engine bay so all you have to do is unscrew the existing hardware and replace it with your new hardware.
Dress Up Bolts fasteners (bolts, nuts, and washers) are professional race-grade hardware with show car style. Made from 6AL-4V Grade 5 Titanium, they provide exceptional high tensile strength, are corrosion resistant, all while being ultra-lightweight. The kits come in a variety of finishes including red, black, blue, polished, purple, gold, and true burned. As with all our products, these kits come with the Dress Up Bolts Lifetime Warranty.
All of our "Engine Bay" kits come with detailed instructions making installation quick and easy!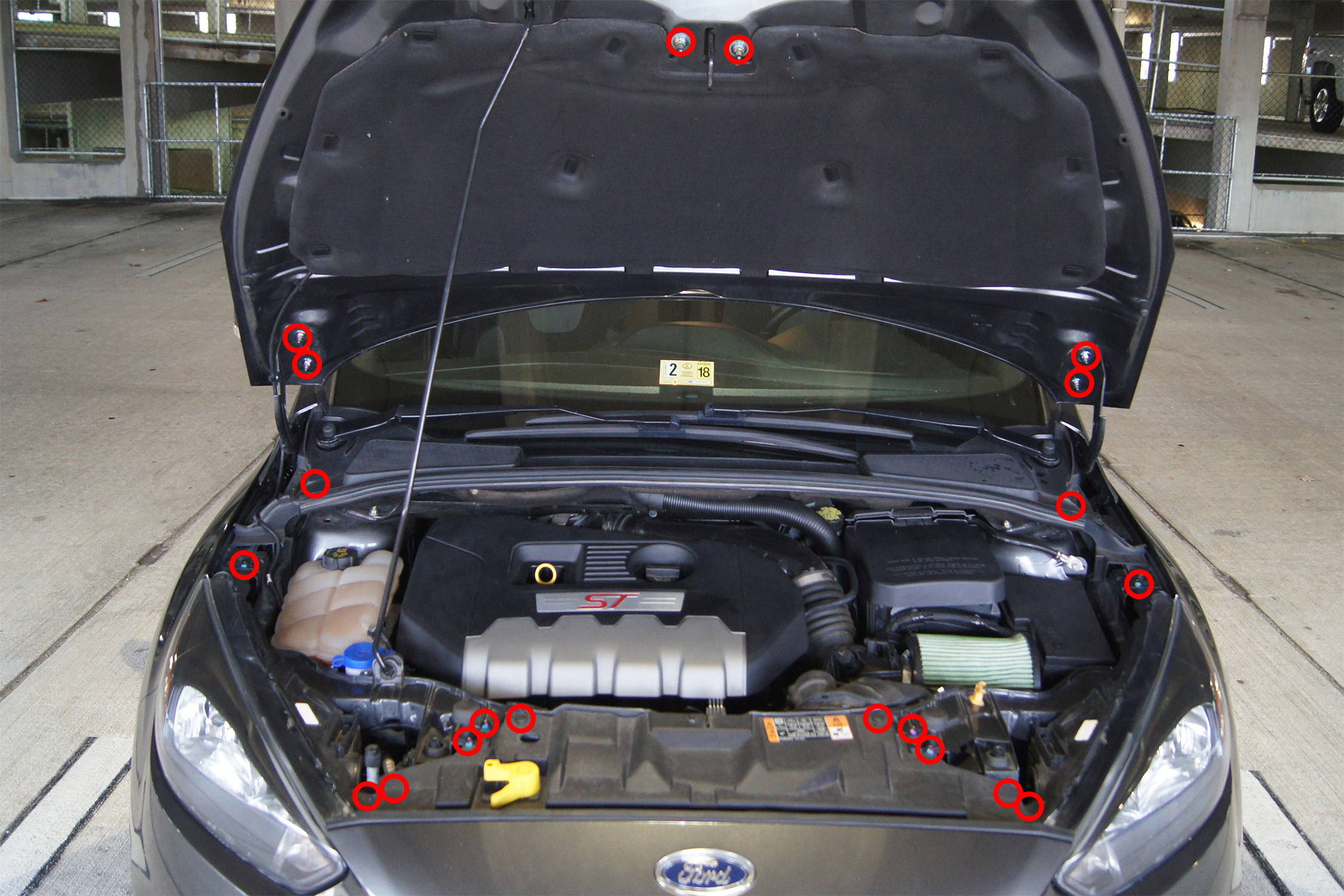 Product title
$19.99 USD | $24.99 USD
Product title
$19.99 USD | $24.99 USD
Product title
$19.99 USD | $24.99 USD
Product title
$19.99 USD | $24.99 USD